Are You Seeking a Deeper Connection With Your Daughter?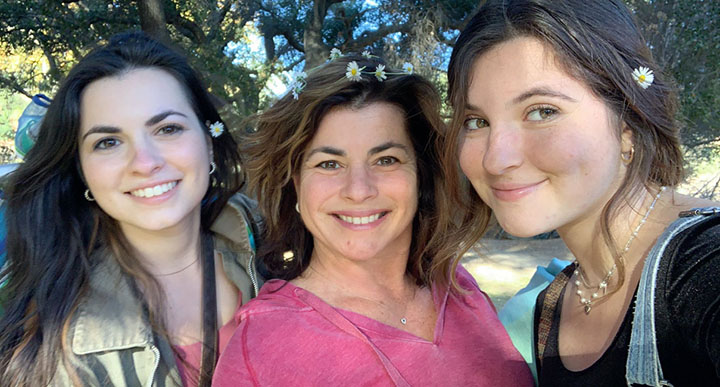 Cultivate that connection in as little as 30 minutes a week!
Most people desire a relationship with their children or grandchildren.
Discover an effective tool that keeps hands busy and opens hearts while using an intentional pathway to strengthen that bond.
Looking for 18 Days of Connection?
Sign up for your FREE 18 Days of Connection and Chapter One of The Duet Project will be delivered FOR FREE on December 5 to your inbox! 💕💕💕
Your FREE 18 Days of Connection email series starts November 18, 2022!
What is 18 Days of Connection?
A few weeks ago I decided I was going to do something crazy!
I decided that I was going to give away chapter one of The Duet Project to everyone on my mailing list on December 5.
What??? Why would do something as crazy as that?
Because it's my birthday!
Then I came up with an even crazier idea:
The 18 Days of Connection
So I counted backward 18 days from my birthday and found that date to be November 18. I love how everything is aligning with the number 18.
Next, I gathered women from different areas of expertise to share with you one activity to connect with yourself or your family. Over the next 18 days, you'll be receiving a daily email with a short and sweet email and a link to an activity shared by one of my guests.
• Looking for an easy improv game to play over the holidays? You'll get it!
• Looking for the perfect stuffed challah recipe? You'll get it!
• Looking for a way to calm yourself or a loved one using "aroma touch"? You'll get it!
I can't wait to share with you the women I've met who will share with you a fun way to connect with yourself or your family.
Watch for the first email on November 18!
A Creative Invitation for Two
Consider This Your Invitation
Connection and Expression
delivered monthly to your inbox
Your monthly subscription to The Duet Project includes:
Conversation Starter questions, an arts & crafts demonstration video with instructions, supply list, project templates, and more… allowing for a unique experience together.
As a Mom or Grandma, it's perfect for:
• Exchanging thoughts, dreams and ideas with your child or grandchild
• Cultivating a loving and supportive relationship together
• Expanding your skills in crafting and the creative process
Here's Exactly What You Get:
• Monthly interactive magazine with a unique conversation topic and art project
• Demonstration video of the project and process
• How-To Instructions
• List of supplies and easy order list
• A relevant podcast interview to prepare for your session
• A series of Conversation Starter questions that start out easy and become more intimate and profound as the conversation evolves
Each month the art project, discussion topics and focus change, helping to build your connection and deepening your understanding of each other.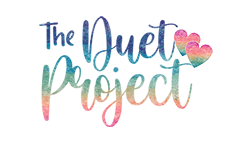 Ready for your first duet project?
We start with String Art and talking about Knowing Our Needs
Added Signup Bonus
To spark your imagination, I'll send you a custom Spotify playlist for your creative sessions!
The Duet Project
could be yours today!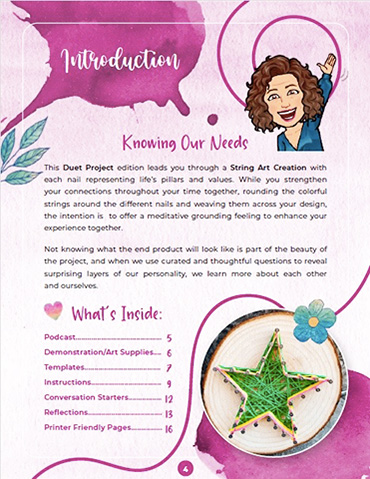 The Mother Daughter Art Project Podcast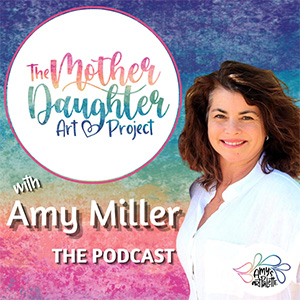 The Mother Daughter Art Project Podcast touches on a variety of themes like mindfulness, friendship, self-care, healthy connections, loving our style, gratitude, the art of letter writing, emotional wellness and more. These topics carry over into The Duet Project…
NOW available worldwide!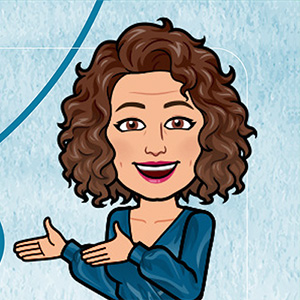 About Your Host…
As a mom, credentialed art teacher, certified parent coach, artist, camp mom and natural connector, I combine my knowledge of art, relationships, and communication into an experience delivered monthly to your inbox.
The Duet Project easily builds trust for a lifetime of connection!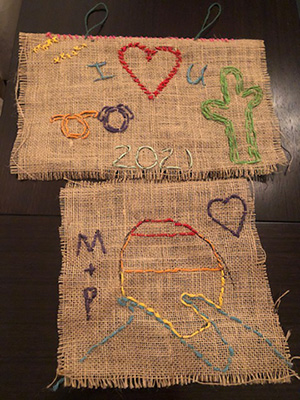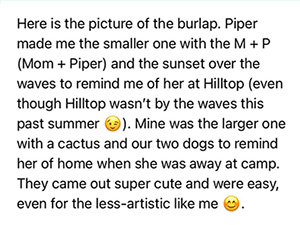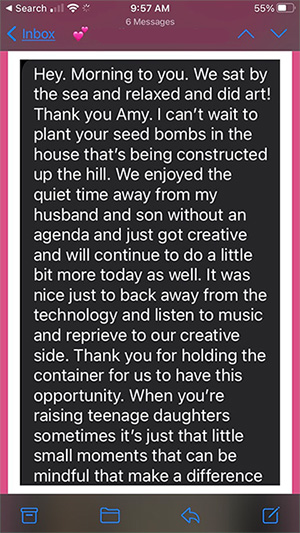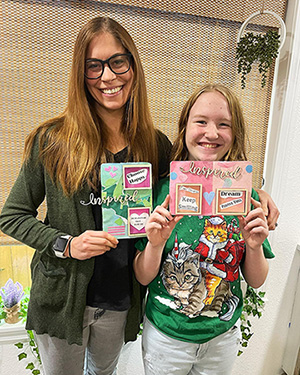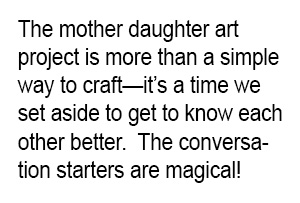 Not Ready to Join The Duet Project Yet?